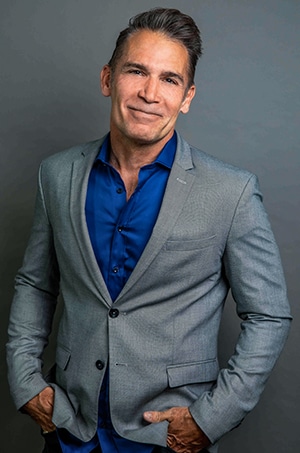 Judd Dunning is a principal and well-known seasoned broker in Los Angeles. He is the recipient of Los Angeles Business Journal's 2022 Community Impact Deal of the Year award and a Commercial Executive Broker of the Year nominee, as well as Co-Star Power Broker award winner. With 19 successful years of institutional brokerage at the nation's top real estate firms, Mr. Dunning has executed over $1B+ of transactions and hundreds of millions of dollars in debt and equity placement. In 2021 to 2023, he closed more than $1B in real estate transactional volume including nine sale-leasebacks with a book value of more than $50M. Over his well-established career, Mr. Dunning's core emphasis has been providing strategic, institutional-level advisory services for stabilized, value-add and distressed retail, office, industrial, multifamily and development assets. He maintains a superior roster of clients, including many prominent institutions, funds and private clients.
Mr. Dunning's and his team's primary objective is simple: to deliver the highest quality commercial real estate transactional investment sale and capital markets advisory possible for his clients via DWG's seasoned, intelligent institutional-grade platform. Investment Sales. Capital markets. Done. That's DWG.

DWG COUNSEL | KELLEY AND CLARKE
Dugan P. Kelley serves as counsel to DWG Capital Partners. Kelley co-founded Kelley | Clarke, PC, with the mission to deliver large firm expertise and experience to its local community. Mr. Kelley's real estate expertise includes transactional services for his clients ranging from commercial loan closings, real estate private equity capital raises, joint venture agreements, commercial leasing, business acquisitions, and general commercial real estate services. Mr. Kelley routinely advises real estate investors about entity selection, corporate formation, risk assessment, and other transactional needs. From 2008 through 2016, Mr. Kelley was selected as a "Super Lawyer Rising Star," with a recognition bestowed upon only 2.5% of the best attorneys. Mr. Kelley ensures that every escrow, every contract, every lease, PPM, and offering memorandum are issued and executed with the highest standards of legal excellence.

TREASURY MANAGEMENT | COST SEGREGATION SPECIALIST | CONTROLLER
Robert A. Bianchi, a Certified Public Accountant with over 25 years of experience, is the owner of California CPA Group and specializes in business development and finance. Mr. Bianchi has provided tax, accounting, and management advisory services including SAAS, high technology, digital media, real estate, construction, healthcare, professional services, manufacturing, and more. Mr. Bianchi is passionate about leveraging financial perspective to improve business operations and is experienced in managing information technology and implementing automation to accelerate efficiency and reduce costs. His most incredible skill is the ability to analyze every detail of DWGCP's investment ventures and create sophisticated Institutional-quality tax strategies that often contribute to enhancing DWG's effective yield performances. He also analyzes and stress tests all tenant/business financials via his in-house teams and assists in property management as DWG's controller.

MANAGING PARTNER & CO-FOUNDER of
RISK ADVISORY PARTNERS
CREDIT RISK ANALYSIS
John Dehn is DWG's Risk Advisory Specialist via his company Risk Advisory Partners, where he focuses on assessing business tenancy risk and real estate risk across all property types. Before founding RAP Risk Advisory Partners, Mr. Dehn was a Senior Analyst at STORE Capital and VEREIT I credit analysis. Sale-leasebacks are highly complex detailed financial instruments and business endeavors. Knowing every detail of a target business's financials well and its inherent real estate risks are the most critical part of DWG's sale-leaseback process. Mr. Dehn's specialty is his seasoned institutional-grade comprehensive credit and risk analysis which he executes on every DWCP property.

PG/ARM/PRINCIPAL & CO-FOUNDER of
Environmental Risk & Financial Solutions
Risk Advisory Partners
Don Moore has been providing technical and management solutions for 25 years during senior positions with national environmental consulting and insurance companies. He has conducted M&A due diligence for hundreds of environmentally impaired sites, real estate transactions, underwriting, and remedial planning and managed technical, regulatory, and cost recovery aspects for environmental insurance claims. This experience makes him an effective regulatory liaison interfacing with local, state, and federal agencies. Mr. Moore is a Registered Professional Geologist (California) and licensed Property-Casualty Insurance Broker (California). He holds an M.S. in Geology from San Jose State University, and a B.S. in Geological Sciences from the University of California at Santa Barbara, and is OSHA HAZWOPER trained.

DWG FINANCIAL ANALYST | CFA
Sergei Mochtchenkov is DWG's exclusive analyst. He is a CFA Charter holder (Chartered Financial Analyst) with expertise in financial modeling, FP&A, budgeting, valuation, financial analysis, BI, and data science. Mr. Mochtchenkov is well-versed in advanced statistics, time series analysis, VBA, Google Scripts, R, Python, SQL, DAX, M, Excel Automation, SPSS, PowerBI, GDS, and more. He also ensures that all DWG offerings, dispositions, and acquisitions are accurately modeled, automated, comprehended, and presented during financial and analytical processes.

OPERATIONS | INVESTOR RELATIONS | ASSISTANT TO JUDD DUNNING
Emily Frazee is based in Fort Worth, Texas. She is responsible for all operations regarding DWG sale-leasebacks, sales, debt/equity submissions, and investment sales. Mrs. Frazee resides in Prosper, Texas with her husband who works beside DWG's counsel at Kelley Clarke PLLC and enjoys charitable duties and creative artistic endeavors in her personal time.

INVESTOR RELATIONS | DUE DILIGENCE & ESCROW MANAGEMENT
Mark Atkins is responsible for investor relations and closings at DWG Capital Partners, with a focus on multifamily and industrial assets. Throughout his career, Mr. Atkins has originated, underwritten, and closed numerous commercial transactions across all major asset classes throughout the United States. Previously, Mr. Atkins worked as an asset manager at Lument Capital and a multifamily research analyst at Bowen National Research. He holds a B.A. from Arizona State University's W.P. Carey School of Business and is a licensed real estate agent.